Are you ready for a more rewarding checking experience?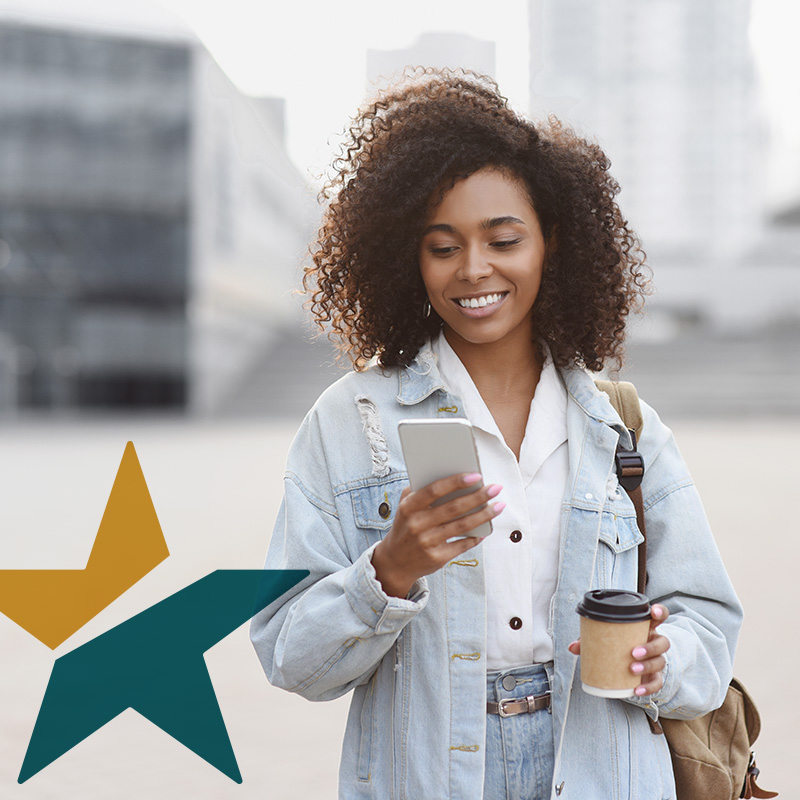 Checking accounts are an essential part of your day-to-day spending. And they've come a long way from the days when the features were limited to paper checks and ATM cards.
With a Vantage checking account, you can do so many things. Set up automatic bill payments. Make contactless payments with a Vantage debit Mastercard® at the store check-out. Pay on the go with mobile wallet. Manage your spending and set up savings goals in digital banking and more. But did you know your checking account could also save you money and provide everyday benefits?
Our line-up of checking accounts includes two rewarding options—
Vantage Rewards
and
Vantage Rewards+
Checking. Are you ready for a more rewarding checking experience?
When you upgrade to one of the rewarding account options, you'll have access to our mobile app—Vantage Checking Rewards—loaded with local discounts and national retailer deals on shopping, dining, travel and more.* Plus, these accounts include personal protection benefits and tools to help you save on things you may already be paying for.
Money-saving features include:
* Roadside Assistance**
* Health Savings Card**
* ID Theft Aid1,2
* Cell Phone Protection1,2
* $10,000 Travel Accidental Death Coverage2
* Billshark3
* Buyer's Protection and Extended Warranty2
For members who are looking for that extra benefit, you could earn interest too. It's a feature exclusive to Vantage Rewards+ Checking. Vantage has an option to fit your needs—and even go beyond your expectations.
Make checking a rewarding experience!
*Participating merchants on Vantage Checking Rewards are not sponsors of the program, are subject to change without notice, may not be available in all regions, and may choose to limit deals.
1Subject to the terms and conditions detailed in the Guide to Benefits.
2Insurance products are: NOT A DEPOSIT. NOT FEDERALLY INSURED. NOT AN OBLIGATION OR GUARANTEED BY THE CREDIT UNION, ITS AFFILIATES, OR ANY GOVERNMENT AGENCY.
3Billshark requires activation.