Financial wellness for all
Vantage Credit Union is focused on our members, plain and simple. Your financial success is our mission. Not only does it benefit you and your family, but your success also stems out to benefit our community as a whole. If you think about it, the more stability we have personally, the more stability we foster in our local economy. And that's a win for everyone.
That's why we aim to help our members save money and make smart financial decisions. Every day, every chance we get. We take financial wellness seriously, which is why it's a priority to demonstrate the credit union difference through a variety of free programs and resources.

Achieving financial success for yourself
Most everyone knows the basics to manage their finances—spend less than you earn, save for emergencies and goals, plan for the future—though it can be difficult to put into practice. That's where resources, like those offered through Vantage Credit Union, can offer support.

Take firm control of your personal finances by deepening your knowledge in practical ways.

Free Financial Counseling
Take the first step. As a member of Vantage Credit Union, you have access to free, 100% confidential professional financial counseling. Get no-pressure, non-judgmental support to help manage debt like student loans, credit cards, medical bills or even your mortgage.

877.337.3399

Financial wellness on the job

In recent years, data has shown that employee performance and productivity suffer when they're stressed about their personal finances. Financially stressed employees are more likely to look for other employment, have more accidents and take more sick days. With so much to manage already, how can employers help support their staff in this area?

Vantage offers free resources to benefit your staff!
Lunch-n-learn workshops on financial topics that matter
Co-branded online portal that offers self-guided support
Financial coaches to offer one-on-one guidance
Financial advisors for future planning

Start the conversation to bring financial wellness to your workplace
72% of employees say they're stressed about their finances
---
No. 1 desired benefit—financial wellness benefits
---
88% expect their employer to provide financial tools and resources
Banzai offers even more resources for self-study!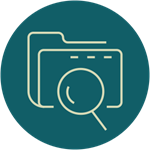 Collections
Navigate through articles, interactive coaches, and calculators related to your financial situation, curiosities or questions.
Discover more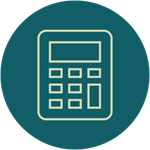 Calculators
Evaluate how much you should save, spend or budget for different areas of your life—from paying off debt to affording vacation.
Crunch the numbers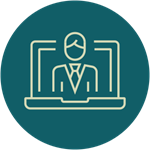 Coaches
Interact with a virtual coach to better assess where you stand and how to prepare for goals, priorities and even the unexpected.
Give it a try

Looking for ways to teach your children more about money matters?
Our youth education resources can help you get started.
View education resources