Vantage Receives 2023 Best of the Best Award for Most Reliable Staff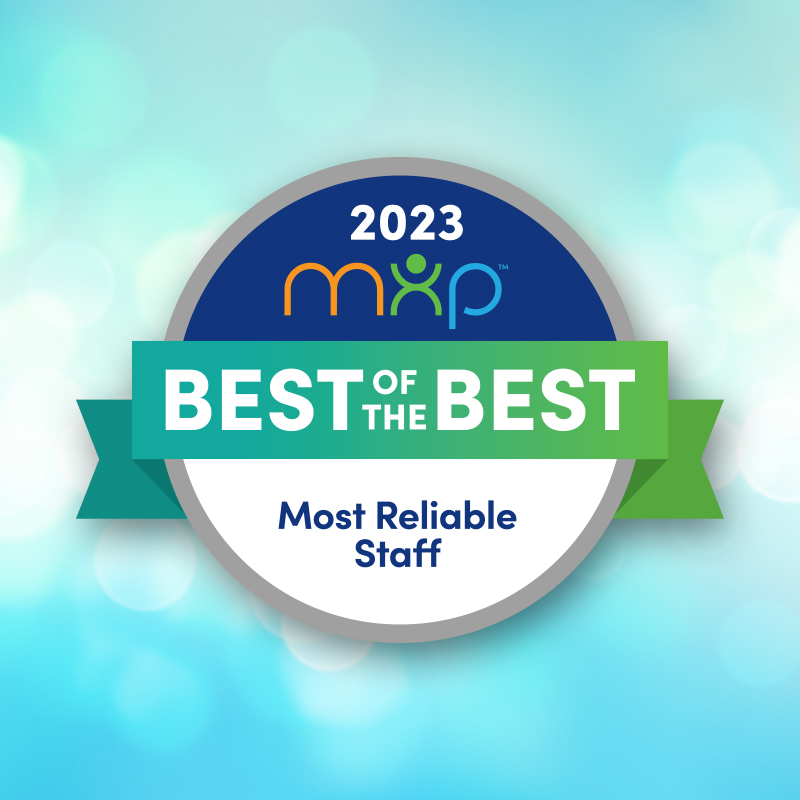 Vantage Credit Union has been named a 2023 Best of the Best award recipient by MemberXP for outstanding member experience in the category of Most Reliable Staff. This annual award is given to credit unions that consistently provide extraordinary services, as reported by their own members.
Only the highest-performing credit unions using the MemberXP program receive this incredible honor. MemberXP, a leading CX program offered through CU Solutions Group, collected data via their mystery shop program. Across two universal CX metrics, Net Promoter Score ® (NPS) and Member Effort Score (MES), rankings are determined and verified. The top 25% of performers in each financial experience receive the awards.
On receiving this honor, Michael Gatrell, Chief Growth & Revenue Officer commented, "Recognition for our service based on direct member feedback is the highest honor as a member-owned, member-led financial service organization. Our focus is on being trusted advisors. We value member feedback and will continually adapt and evolve to meet our members' needs."
In today's competitive landscape of financial institutions and Fintechs, creating member loyalty is challenging. Members who actively engage with us and provide insight can help drive change and improvement within our organization. Credit unions recognized by MemberXP as Best of the Best have not only listened to the needs and wants of their members, but also acted on those responses to improve member experience.
More than 300,000 member surveys were completed in 2022, providing data on key performance indicators and specific feedback regarding financial experiences, such as opening an account or applying for a loan. With an 11% YOY increase in the number of credit unions using MemberXP, the winners represent the best-in-class of customer service for the industry.
In the Most Reliable Staff category, credit unions are evaluated on both branch and individual performer reliability. Criteria include wait time (if any), employee willingness and attentiveness in assisting the member, time taken to complete the transaction, transaction accuracy and employee demeanor throughout the transaction.
According to survey responses, Vantage scored exceptionally well against these criteria—driving factors in our selection for this award. Recognition—based on our own members' feedback—is the highest honor. We take pride in delivering on our credit union difference and serving as trusted advisors with every interaction we have with our members. We'll continue to strive to meet—and exceed expectations—as we provide products and services focused on helping our members achieve their financial goals.